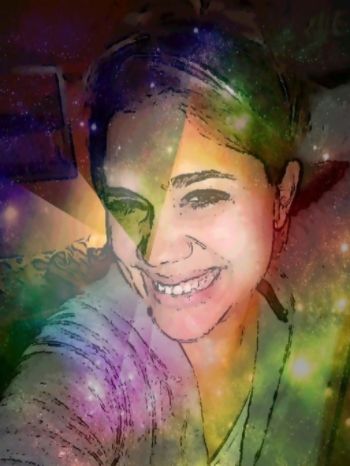 Penname:
Ariel Riddle [
Contact
]
Real name:
Ashley
Status:
Member
Member Since:
Feb 11, 2017
Last Login:
---
I'm a sucker for Hermione-centric fics, especially when she's paired with someone of questionable morals. I'm helpless to resist the good girl/bad boy trope.




I like to read and write fanfiction whenever possible.




I occasionally make edits, aestehtics, and photo manips. If you would like one for something, just shoot me a pm and I'll see if I can do it!




It would be amazing if I could retrire and travel, read, write, make manips all the time, but alas, as I'm just cresting 30, I still have a ways to go!









Summary:
A/U 18th Century Dramione (Magical). Draco is the captain of a successful trading ship tasked with transporting indentured Muggles across the oceans to Pureblood families. The seas have become dangerous thanks to the rebel Harry Potter who lays wastes to King Riddle's fleets. After one such encounter with the renegade Order of the Phoenix, Draco finds himself shipwrecked on a deserted island with no one but a muggle girl to thank for saving him. Never one to engage with Muggles, Draco must adapt to the situation. But Hermione is not all that he first assumes and Draco soon becomes impressed with his Mudblood savior as she proves more than competent at surviving. Prompt suggested by Riddlesgurlforever.
Published:
May 08, 2017
Updated:
May 20, 2017
Categories:
Department of Mysteries
>
Wizarding World
,
Brightest Witch of Her Age
>
Hermione/Draco
Warnings:
Angst
,
Lemon
,
Non Canon
,
Other Worlds
Challenges:
Series:
None
Chapters:
14
Table of Contents
Completed:
No
Read Count:
0;
Word count:
85132
Summary:
Five years after the war, the Wizarding world has changed drastically. The Dark Lord reigns supreme over both the Magical and Muggle world. But when witches are rendered infertile, Lord Voldemort must enact a controversial law that contrasts dramatically with the Death Eater manta. Death Eaters are forced to turn to Muggles and Muggle-borns to secure the future of their race. When Draco is faced with this decision, there is only one witch he finds suitable. But locked away in Azkaban with very little of her mind remaining, how will the newly dubbed Lord Malfoy secure her release?
Published:
May 08, 2017
Updated:
May 20, 2017
Categories:
Department of Mysteries
>
Malfoy Manor
,
Brightest Witch of Her Age
>
Hermione/Draco
,
Brightest Witch of Her Age
>
Challenges
>
Marriage Law
Warnings:
Angst
,
Dubious Consent
,
Lemon
,
Non Canon
,
Violence
Challenges:
Series:
None
Chapters:
9
Table of Contents
Completed:
No
Read Count:
49;
Word count:
45200